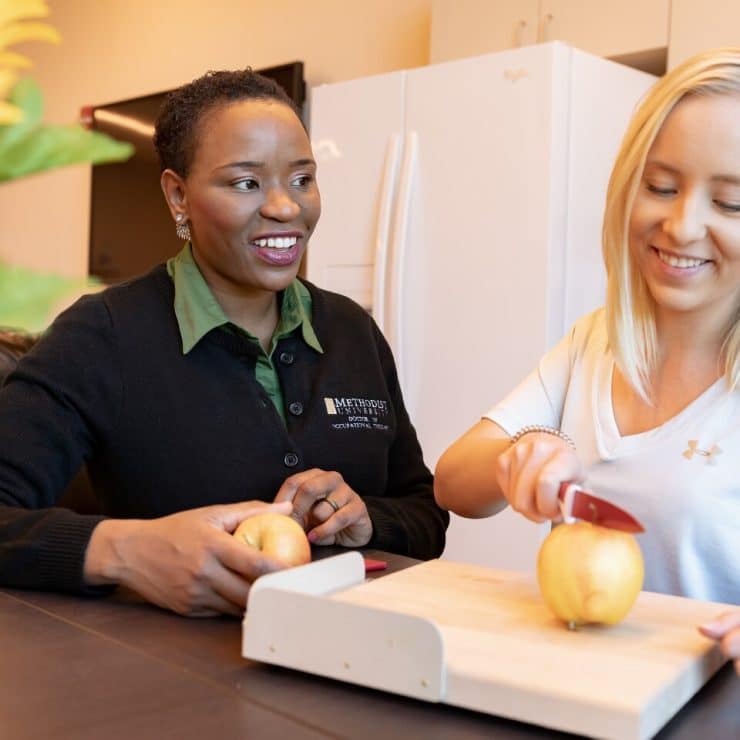 Doctor of Occupational Therapy Program
Occupational Therapy is an exciting profession that serves individuals and communities as a bridge between medical science and the social-cultural human arts. Historically, OT began in mental health by utilizing meaningful activity to improve the lives of those with mental illness. We were inherently rooted in psychology, cognition and sociology even before we immersed ourselves in the health and medical models of care. Occupational therapists are leaders in the field in addressing chronic disease, disability, and mental health conditions in a variety of health care settings, schools, home-based care, and communities. OT is not just about recovery from an illness or disability, but it is authentically focused on the capacity for participation in meaningful daily activities to improve health and well-being in anyone, regardless of age or health status.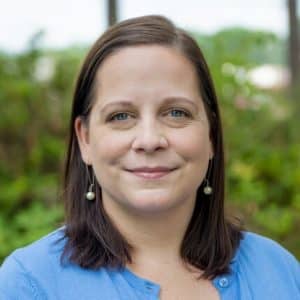 You have chosen a rewarding, challenging, and exciting profession that will offer you numerous opportunities to care for people, discover new models of practice, answer critical questions about health and daily life functioning, and serve your profession by advocating for the health and wellness of diverse populations.
At Methodist, we are committed to maintaining a low student to faculty ratio so that students experience tailored mentoring throughout the program.  Each student engages in a capstone research project in conjunction with a selected faculty member's research agenda. Our dedicated faculty model, thoughtful evidence-based clinical decision making, and innovative teaching methods both in the clinic and in our state-of-the-art classrooms provides our graduates with the knowledge and skills necessary to become clinical leaders who shape the future of the profession. The OTD program at Methodist University aims to deliver the most contemporary, high-quality educational experience to train future practitioners that are compassionate and ethical leaders who will engage, enrich, and empower the lives and communities they serve.
We welcome your inquiry, invite you to navigate around our website, and learn more about our program. We look forward to helping you achieve your professional goals at Methodist University!
Meredith P. Gronski, OTD, OTR/L, CLA, FAOTA
Founding Director and Chair
Doctor of Occupational Therapy Program
Methodist University
Program Overview
The MU OTD Program is fully accredited by the Accreditation Council of Occupational Therapy Education (ACOTE). The inaugural cohort began in August 2018. For information on the full accreditation process, see OTD Program Accreditation.
Program Length: 3 years (36 months)
Semesters: 9
Total Credit Hours: 115
Fall 2023 Occupational Therapy Open House
Join us for a program presentation and tour of our facilities on Saturday, September 16, 2023 from 10 a.m. to Noon at the Thomas R. McLean Health Sciences Building. Registration is required.
Meet OTD Graduate Lauren Frey
Contact
Director, OTD Admissions and Alumni Relations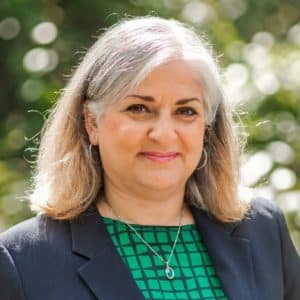 Mailing Address
Methodist University OTD Program
5400 Ramsey St.
Fayetteville, NC 28311
Fax Number
910.630.7531
OTD Email Contact
Phone Numbers
Job Postings
To post a job for our graduates and alumni, please send a brief posting to gbowles@methodist.edu. Medical staffing agencies that require a fee or do not list specific clinics in the posting are prohibited from solicitation with our program.